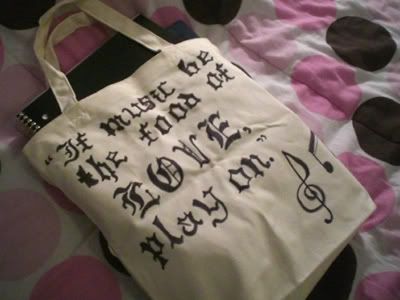 CLICK HERE TO CHECK OUT MY STORE
Hey, everybody. I think I may have posted a link about this a few months ago, but I have a Shakespeare bag using a quote from Twelfth Night. I also take requests (for the same price as the website- $15 for the bag and $5 for shipping) I can get assorted colors of tote bags and paints, and I can do any quote in the same calligraphy writing style. Just e-mail me at BalladOfADream@gmail.com
More styles/designs of Shakespeare quotes will be up on my store soon.